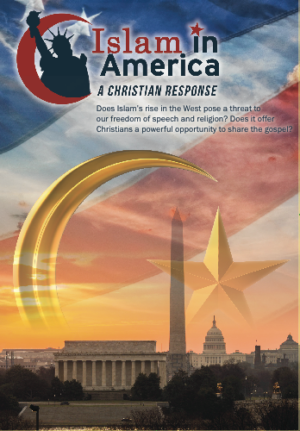 Islam in America: A Christian Response by Dr. Erwin Lutzer
Does Islam's rise in the West pose a threat to our freedom of speech and religion? Does it offer Christians a powerful opportunity to share the gospel?
Dr. Erwin Lutzer Bio
Dr. Erwin Lutzer, Senior Pastor of the Moody Church is the featured speaker in this informative overview of Islam in the West. Dr. Lutzer is also the best-selling author of The Cross in the Shadow of the Crescent: An Informed Response to Islam's War with Christianity.
In this riveting one hour special Dr. Lutzer speaks on one of the most pressing issues facing America today. He discusses the agenda of Islam in the West. He addresses the issue of how Islam's growing influence will affect us personally. Finally, Dr. Lutzer tells Christians to reach out to their Muslim neighbors with the loving message of Jesus Christ.