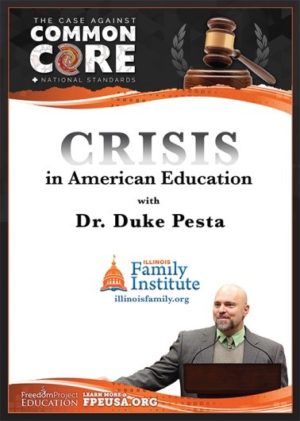 Crisis in American Education with Dr. Duke Pesta
Learn how we have rapidly moved from an educational system emphasizing knowledge-based mastery of subject matter to an ideological and politicized approach that diminishes achievement and excellence in favor of social justice indoctrination, utilitarian mediocrity and political correctness.
Includes special Q&A session with Dr. Pesta
Speaker Bio: Dr. Duke Pesta
Dr. Duke Pesta's experience as an educational reformer, university professor, high school teacher, and Academic Director of FreedomProject Academy's online K-12 school, uniquely qualifies him to address the current state of education in our country.
Dr. Pesta has delivered over 500 talks on Common Core in 40 states. He has been interviewed on radio and television over 1500 times.
He is a professor of English at the University of Wisconsin, Oshkosh.